Company Logo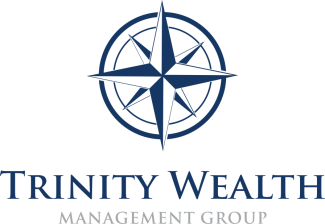 Email
Info@Trinitywmg.com
Disclaimer
Securities offered through Registered Representatives of Cambridge Investment Research, Inc., a broker-dealer, member FINRA / SIPC. Advisory services offered through Cambridge Investment Research Advisors, Inc, a Registered Investment Adviser. Fixed insurance offered through Trinity Wealth Management Group. Cambridge and Trinity Wealth Management Group are not affiliated. Cambridge does not offer legal or tax advice.  For information about your investment professional, please visit BrokerCheck for more information. Securities offered in AR, MO, NV, NJ, VA, WV, MA, FL, CA, CO, GA, IL, IA, UT, DC, NC, NY, AK, VA, NM, OH, PA, TX, WA, WV. Insurance offered in FL, IL, IA, CA, TX, NV, VA, UT.
3903 Northdale Boulevard
Suite 100E
Tampa, FL 33624
United States
Company Description
We are dedicated to providing investment management and strategic wealth planning that is right for you. Simply put, we strive to be our client's trusted advisor.