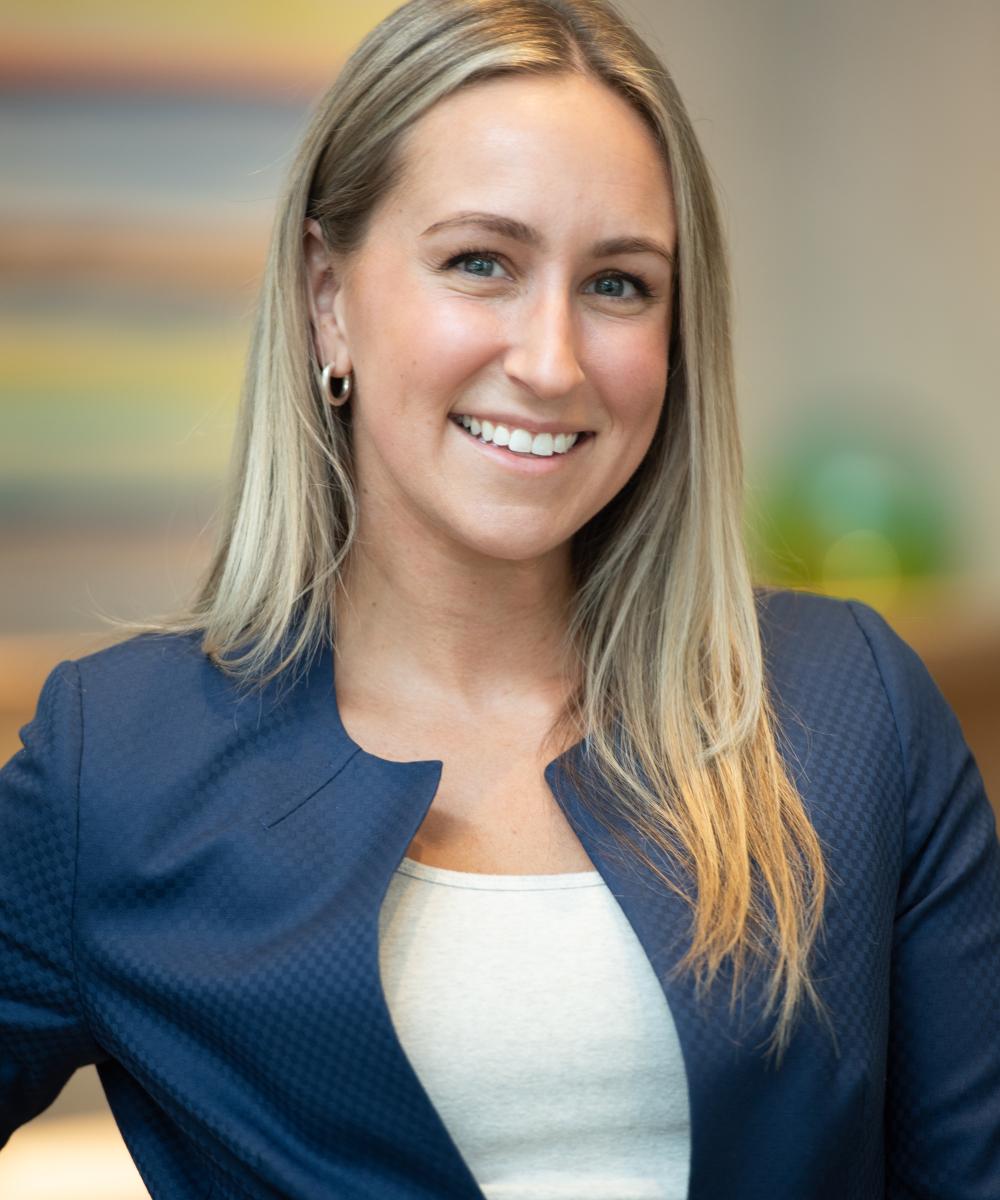 Kayla Pelletier

AIF®
Financial Advisor
727-772-1272
800-437-7101
Kayla@Trinitywmg.com
Kayla brings over eight years of experience in the Financial Planning industry, demonstrating her deep expertise and commitment to her clients' financial success. She holds qualifications such as the Series 7, General Securities Representative, and the Series 66, Uniform Combined State Law Exam. Additionally, Kayla possesses a Life, Accident, and Health Insurance license, further enhancing her ability to provide comprehensive financial guidance.
A graduate of the University of Tampa, Kayla earned her bachelor's degree in Applied Sociology, showcasing her dedication to understanding human behavior and applying it to her work in finance. She serves as a valuable member of the Investment Committee at Trinity Wealth Management, actively contributing to the firm's strategic decision-making process.
Having traded her snow boots for flip flops, Kayla made a move from Maine to Florida in 2013 in pursuit of a sunnier environment. Since then, she has become an integral part of the St. Petersburg community, engaging in meaningful volunteer work with esteemed non-profit organizations such as Feeding America Tampa Bay, The Village Tampa, and St. Baldrick's Childhood Cancer Foundation. Furthermore, Kayla actively participates in the St. Petersburg Chamber of Commerce, North Tampa Bar Association, and the St. Pete Young Professionals, showcasing her dedication to professional growth and community involvement.
Kayla's passion for helping others shines through her role as a Financial Advisor, where she consistently operates with a true fiduciary responsibility towards her clients. Her approach centers around education, empowerment, and empathy. By imparting valuable knowledge and expertise, Kayla educates her clients on investment and tax strategies that have a lasting impact on their financial well-being. She goes above and beyond to ensure her clients fully comprehend all aspects of their financial plans, empowering them with confidence in the strategies implemented. Drawing from her diverse educational background, emotional intelligence, and genuine care for people, Kayla embodies empathy. She recognizes that financial matters can be personal and sensitive, and she creates a safe and supportive environment for her clients to openly discuss any complexities they may face. With utmost consideration and compassion, Kayla welcomes the opportunity to alleviate the burden of life's challenging events by effectively managing their financial implications.
Kayla's unwavering attention to detail, calm demeanor, and attentive nature ensure she remains attuned to her clients' unique needs and objectives. She specializes in developing tax strategies for high-net-worth clients and excels in Financial Planning for Women, addressing the specific financial challenges and goals they may encounter. Outside of her professional pursuits, Kayla prioritizes maintaining a healthy lifestyle both mentally and physically. She enjoys traveling, hiking, biking, and cherishes quality time spent with her loved ones.